Map And Directions
1626 Rt 130 Lions Plaza
North Brunswick, NJ 08902
732.297.0588
Click here for a larger map and driving directions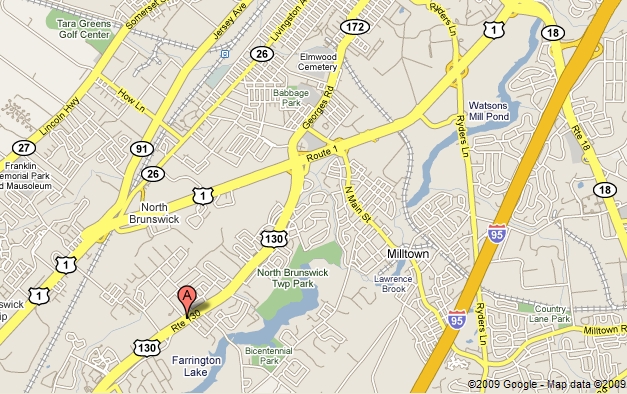 We're excited to announce that we will be moving soon! Our new location will be:
1861 Rt 130
North Brunswick, NJ 08902

We will be moving this summer and will send out announcements with the exact date! Don't forget to check out our Facebook for updates on the new building!

---
1626 Rt 130 Lions Plaza
North Brunswick, NJ 08902
732.297.0588